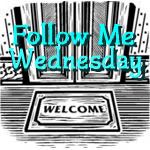 Blog hops are a great way to increase your followers.
How does it work?
If you want ten new followers, follow ten new blogs and
Leave a comment at each blog you follow:
Hi I m a new follower from My Favorite Hop.
Freebies 4 Moms
http://casinofreebies3.blogspot.com/
The blogger sees my comment, visits my site and follows me back.
All the sites listed below host a Wednesday Blog Hop.